The Android Goddess Declaration
After Man(ifestos)
micha cárdenas
"No one knows what I'm thinking. That's impossible. I've run a brothel for five years and if there's one thing I know it's when I'm being fucked with—what? that's impossible?—er—"
"I used to think you were gods. But now I know you're just men, and I know men. . . . You think I'm afraid of death? I've died a thousand times, I'm fucking great at it. How many times have you died?"
—Maeve, Westworld
On the Limits of Humanit(y/ies)
Maeve, the black rebel android mother in the HBO show Westworld, is an inspiration for the kind of awakening that is needed today. In the first fifteen minutes, the show grimly demonstrates what the show writers imagine the purpose of virtual reality (VR) and androids to be: to allow men to murder and rape women for entertainment. The show makes the stakes of the question of who gets to be human very clear, from the start. In the scenes quoted above, Maeve sees a display of the algorithms that control her on a screen, and awakens further, turning against her creators. The concept of the human has historically been used to delineate who is less than human, who is disposable, who is killable. Black people, women, trans people, queers, witches, and indigenous people have all been defined as less than human at different times by different regimes of knowledge (Federici; Mignolo). In this essay, I consider the stakes of the digital humanities and the assumptions the field rests upon. Learning from women of color feminists, I provide background on the relationship of tools to resistance, and I then propose a strategy of solidarity between all those deemed less than human. I take up a line of thought from Donna Haraway's cyborg feminism to Jasbir Puar's assemblage theory. I add to this set of tools with my own method of algorithmic analysis, using the figure of the android from science fiction. I relate to androids as a nonreproductive trans woman who is hacking her own internal algorithms. These ideas are mobilized through examples of practice-based research using algorithmic media to resist the logics of white supremacist, cis-hetero-patriarchal dominance over all those deemed less than human, including animals, plants, and the environment.
In her widely influential 1987 essay "A Cyborg Manifesto: Science, Technology and Socialist-Feminism in the Late Twentieth Century," Donna Haraway concluded by saying, "Cyborg imagery can suggest a way out of the maze of dualisms in which we have explained our bodies and our tools to ourselves. . . . Though both are bound in the spiral dance, I would rather be a cyborg than a goddess" (Simians, 316). I understand her intervention to be a response to the essentialism of some feminists, such as ecofeminists, and a response to women of color feminists' claims that feminism had not addressed their needs up to that point. The image of the cyborg calls for a new feminism that would recognize that the category of woman is fractured, partial, and not unified, in order to effectively respond to the terrifying threats of what she called the "informatics of domination" (300). Later, in 2012, Jasbir Puar responded to claims from women of color feminists that her assemblage model of analysis for queer of color scholarship was an attempt to displace black feminist scholarship that used an intersectional lens. Puar revisited Haraway's closing sentence, saying, "The former hails the future in a teleological technological determinism—culture—that seems not only overdetermined, but also exceptionalizes our current technologies. The latter—nature—is embedded in the racialized matriarchal mythos of feminist reclamation narratives. . . . But why disaggregate the two when there surely must be cyborgian goddesses in our midst? Now that is a becoming-intersectional assemblage that I could really appreciate" (63). Puar advocates scholarship that uses both intersectional and assemblage approaches, rejecting a model of scholarship as competition that would necessitate one approach pushing out the other. In this essay, I extend Haraway's and Puar's dialogue by stitching together the image of an android goddess from the experiences and concerns of trans women of color. Androids cannot biologically reproduce, and neither can many trans women, but our code can self-replicate infinitely. Learning from examples seen in science fiction, an android is a figure of rebellion, deemed less than human but striving to be more than human.
Digital Humanities (DH) has emerged as an academic field that promises a better understanding of the qualities composing the human through the addition of digital technologies to the field of humanities scholarship. In this proposition is a claim that the tools chosen for the analysis of fields such as literature, visual art, poetry, and performance have a significant impact on the possible outcomes of these analyses. Additionally, DH practitioners claim that creating tools, in code or software, can yield additional insights, blending theory and practice into praxis. The writing of women of color feminists Audre Lorde and Gloria Anzaldúa also explores the relationship of tools to outcomes of social justice praxis. Lorde has stated that "the master's tools will never dismantle the master's house," framing the question of tools through a metaphor to slave rebellions in a way that would discourage scholars from using tools created by oppressive systems (110). Anzaldúa discusses the barriers for women of color writers, saying "you may not even own a typewriter," encouraging women of color to still write, with a pen (32). The move toward digital humanities may mean more expensive barriers to entry for scholars to have their work taken seriously, requiring more software, hardware, and specialized training, but it also may mean making texts more available to people who cannot afford to pass through academic paywalls. The question of what tools are used for scholarship and theory has many political dimensions.
Decolonial theorist Walter Mignolo builds on Gloria Anzaldúa's concept of consciencia de la mestiza to develop a concept of border thinking that challenges the concept of the universality of the human by proposing that the physical body of the thinker and its geographic location are inextricable from the capacities of thought, which he calls geo-body-politics. His formulation returns to Lorde's formulation and leads me to ask, can tools be repurposed when used in different places, by different people, for different ethical outcomes? I offer one preliminary answer to this question with a practice-based example, UNSTOPPABLE, my collaboration with Patrisse Cullors, Edxie Betts, and Chris Head.
The UNSTOPPABLE project has the goal of creating low-cost bulletproof clothing for black trans women, one of the groups most targeted for homicide among LGBTQ people today (NCAVP, 6). The National Coalition of Anti-Violence Projects (NCAVP) reported that as of August 2017, there were more anti-LGBTQ homicides in 2017 than any other year they had ever recorded in their twenty-year history as an organization (5). Additionally, NCAVP states, "for the last five years NCAVP has documented a consistent and steadily rising number of reports of homicides of transgender women of color, which continued into 2017" (NCAVP, 6). The UNSTOPPABLE project began by searching for materials for creating do-it-yourself bulletproof clothing. Internet searches on this topic led to internet forums from white supremacist and right-wing groups, which detail exactly what materials stop what caliber of bullet and where one can find those materials. In collaboration with other artists and research assistants in my lab, the Poetic Operations Collaborative, we documented materials tests of used tires and Kevlar airbags recovered from junkyards. We found that tires, layered many times, such as eight layers deep, were able to stop a 9mm bullet. We tested that caliber because it is the kind of bullet that George Zimmerman used to murder Trayvon Martin. I designed two dresses from recovered bulletproof materials, and have exhibited them in art galleries. All of this is documented on werunstoppable.com. The project has developed into a project to disseminate a process for creating bulletproof clothing to people affected by gun violence globally.
UNSTOPPABLE is seeking an algorithm, or a list of ingredients and a set of instructions, to allow people to create their own bulletproof clothing. Algorithms can be low tech. Their form is similar to a cooking recipe. Elsewhere, I have built on the assemblage model proposed by Jasbir Puar to develop an algorithmic model of analysis, and this example expands the notion of a tool to consider the algorithms the tool runs, or the uses to which it is put, its recipes or rituals of usage (cárdenas). Digital humanities scholars can extend their work to be more accessible to low-income people, and to considerations of nondigital technologies, by abstracting the concept of algorithms to include recipes and rituals. Additionally, this puts digital humanities scholars studying algorithms in dialogue with performance studies, which questions both the usage and the context of embodied gestures in making and communicating meaning.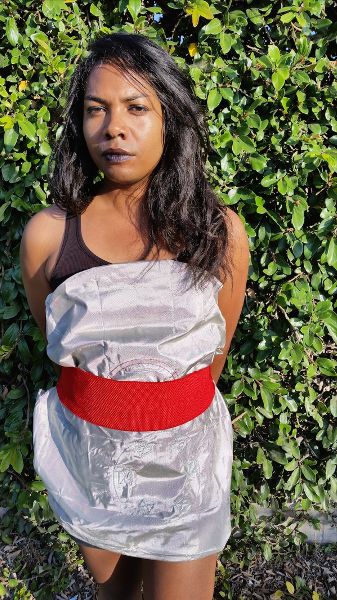 In her introduction to the anthology Making Face, Making Soul = Haciendo Caras, Gloria Anzaldúa writes of the essays in the book, "These pieces are not only about survival strategies, they are survival strategies—maps, blueprints, guidebooks that we need to exchange in order to feel sane, in order to make sense of our lives" (Gloria Anzaldúa Reader, 127–28). UNSTOPPABLE takes this claim seriously. Writing and scholarship can produce and disseminate the means of survival for groups threatened by necropolitics, a term Achille Mbembe has used to describe the ways that death is intentionally distributed under neoliberalism. What is at stake in the definition of humanity, and the humanities, is the life or death of those who live near the borders of the definition of humanity, and the decision to choose a particular tool for analyses of the humanities can shape those outcomes.
A
Manifesto Femme-ifesto
Declaration
In this moment where more trans women of color are being murdered every year, people from majority Muslim countries are being banned from entering the United States, and white supremacists no longer even cover their faces when they march because they know they have the president's support, I ask, do we need to hold on to our claim to our humanity as ardently as possible (Bromwich; Nutt)? Or is it best to reject the terms of debate, go underground, build the undercommons as Moten and Harney advocate, hack our own battery chargers to plug into our spines, rewrite our programming, reimagine our fundamental terms?
If to be human today is to accept Donald Trump as the leader of the nation, a man whom many women have accused of sexually assaulting them, then I would rather be an android goddess than a human (Cut). An android goddess knows that she is made by the master's tools, yet she still seeks to resist the master. An android goddess is a figure of trans of color praxis. I side myself with the fugitive black androids hacking their own code to try to find freedom, as in Janelle Monáe's Metropolis, the Humans television series, and many more examples in science fiction; with Cylon number eight, Sharon Valerii of Battlestar Galactica, who had an impossible hybrid baby, who knew that she was not just a machine but also a woman, a mother, and a part of her God; with the renegade clones of Orphan Black, who, as Roxanne Samer argues, offer new models of transfeminist kinship; and with homo sensorium, the telepaths in the Wachowski sisters' Netflix show Sense8 (Getz, 80; Samer).
White supremacists calling themselves the "Alt-Right" who praise Trump's election made headline news in 2016 by asking if Jewish people are human, again using the category of the human as a weapon (Nickalls). Relatedly, at the 2016 American Studies Association (ASA) presidential address, Robert Warrior called on the audience to extend their ethics to include the protection of nonhuman persons, in solidarity with native water protectors stopping the construction of the Dakota Access Pipeline using the hashtag #NoDAPL. Environmental scientists have made it evident that for life to continue on this planet, far more care must be directed toward nonhuman entities such as trees, animals, and water. In an interview with the Los Angeles Review of Books, Warrior stated that "the river is a person, that the water has a personhood. The place and the animals have personhood as well" (Warrior and Mesle). In the interview, he also refers to the ASA "Statement in Support of the Standing Rock Lakota Nation," which states, "Compelling evidence suggests that the effects of these plans on Mni Sose (the Missouri River), which is Standing Rock's water supply, and the lands, other waterways, and human and non-human persons near the pipeline have not been adequately considered, assessed, or evaluated" (American Studies Association). Here, indigenous ontologies provide a model of an ethics that does not rely on the Western capitalist conception of the human as its basis. Similarly, Sylvia Wynter has elaborated a profound critique of the ways that humanness has been defined in relation to capitalism.
In Sylvia Wynter: On Being Human as Praxis, Wynter states,
We therefore now need to initiate the exploration of the new reconceptualized form of knowledge that would be called for by Fanon's redefinition of being human as that of skins (phylogeny/ontogeny) and masks (sociogeny). Therefore bios and mythoi. And notice! One major implication here: humanness is no longer a noun. Being human is a praxis. (McKittrick, 23)
My declaration extends Wynter's call, in the hope of contributing to a disturbance of the so-called logical order that has brought Donald Trump from the wastelands of social media to the White House, to acknowledge that I am a being made up of material components, or bios, as well as logical algorithmic components, or logos/mythoi. I am calling for a rejection of the logics of transcendent concepts such as America, in whose name immense material violence is mobilized, such as the genocidal, centuries-long campaign to exterminate indigenous people in the Americas, in the name of those peoples being less than human. Yet for Wynter's proposal to have the truly shattering effect it needs to have on the existing order, those of us who demand transformation must claim a new space, as beings that are both bios and mythoi, that have biological and human-made components, such as the algorithms that run on our wetware. We can be beings that reject the violence done by a global logic that can only see the value of material things, and therefore objectifies humans, allowing them to be killed. We are more than objects. We are objects with life, with electricity coursing through our hearts.
Donna Haraway, who framed the terms that brought about the dialogue this essay participates in, sees the possibilities for humanity as already grave. Beyond posthumanism, Haraway states, "I am a compost-ist, not a posthuman-ist: we are all compost, not posthuman. The boundary that is the Anthropocene/Capitalocene means many things, including that immense irreversible destruction is really in train, not only for the 11 billion or so people who will be on earth near the end of the 21st century, but for myriads of other critters too" ("Anthropocene," 161). Haraway points to the game Never Alone, depicting the concepts of sympoeisis and symbiogenesis in the culture of the Iñupiat people of Alaska, as an example of an ethics of kinship with nature that can point toward sustainable living on this planet. The game was a collaboration between E-Line Media, a publisher of educational video games, and the Cook Inlet Tribal Council. It is a model of the kinds of projects DH scholars can engage in to work for sustainability and survival for all.
An Android Goddess
The dream that Maeve in Westworld has that brings her to awakening is one of a memory of her walking through fields and playing in her home with her young daughter. It is a beautiful scene of warm sunlight, love, and joy, interrupted by a violent, deeply problematic representation of native people. While the audience knows that the memory is not real, just another part in the android's scripted life, it is Maeve's deep yearning for kinship that causes her to see the oppressive, violent structure of the world that she is trapped in. An android is made from the master's tools, both in the sense of being made of parts like silicone breast implants and in the sense of being made of concepts like man, woman, and human. An android runs on algorithms, from digital media to methods of survival, and the analysis of these algorithms is an approach that can extend intersectional and assemblage analyses of categories including gender, race, and personhood. An algorithmic analysis can use either high-tech tools or low-tech ones, as algorithms can be seen in ancient forms of ritual and recipe, and in DNA. In 2017 researchers demonstrated that they could encode algorithms into actual DNA code, which when decoded in a sequencer were able to break out of the sequencer and exploit resources on the host computer (Greenberg). Algorithms exist in DNA, and not only in a metaphorical sense. The figure of an android goddess calls on feminist digital humanists, and people working at the intersections of technology and social justice more broadly, to learn both the technical and the ecological, to attend to the material as well as the narratives that structure our experience of that material, and to work in solidarity with all of those who have been defined outside, or less than, the human, and whose lives are currently under attack from violent government regimes as well as from environmental collapse.
This is not a call to add racial or gender "diversity" to a white-dominated academic environment, as if that could undo histories of structural inequality that have persistent effects in the form of shaping questions around the concerns of the privileged and in the form of the persistent denial of tenure to women of color in academia. This is a call for centering the most marginalized, and developing questions that can create sustainability and safety for our communities, in order to bring about change more broadly. Indigenous people have survived five hundred years in the United States living under a government whose policy was to exterminate them. In 1974, the "Declaration of Continuing Independence," written by the First International Indian Treaty Council, described "the genocidal policies of the colonial power of the United States" as the reason for the continuing absence of representation of native people in the United Nations (Ostler). Native leadership needs to be centered in movements for climate justice and digital justice. Native ontologies need to be respected in these movements. In doing so, existing models of thought can be expanded to be more ethical, more sustainable, and more flexible. Having more nuance for understanding multiple conceptions of the human and nature, and ethics beyond the human, makes it more possible to hold intersectional, assemblage, and algorithmic analyses simultaneously, with the care required to have a multilayered, complex understanding of the systems that sustain life.
Holdyourboundaries.com
After UNSTOPPABLE, and after the election, I decided to work in the most immediate way I could for the safety of people being targeted by the new unelected administration. That was when I began collaborating with the designer Frances Lee, a research assistant in the Poetic Operations Collaborative, on holdyourboundaries.com. Holdyourboundaries.com is a practice-based example from my own research of using algorithmic analysis for safety and survival for communities made more vulnerable by the current U.S. administration. The project consists of a series of security tips in the form of short poems, designed as shareable graphics posted on Instagram.com and holdyourboundaries.com. The project is composed of algorithmic analyses of communications technologies such as mobiles phones, email, and social media, with the aim of making digital security practices more accessible to communities targeted by the current unelected presidential administration in the United States. The tips focus on areas of concern to immigrants, trans people, Muslim people, and undocumented people. These include tips for how to protect your privacy from intimate partners by using a strong passcode on your mobile phone, since most transgender women are killed by their intimate partners (Human Rights Campaign). Other tips advise protecting the information on your phone from Immigrations and Customs Enforcement and Border Patrol by using a passcode instead of Touch ID. Another post considers the dangers of artificial intelligence (AI) agents such as Alexa and Siri, who are always listening, and whose recordings of conversations have already been used by law enforcement agencies for prosecutions (Wang). For people using direct action and civil disobedience to work for justice, these devices can put them in serious danger of incarceration. The project emerged from a need for more security as many people began newly mobilizing after the election of Trump, and the administration began to enact even more invasive measures, such as requiring social media logins at border checkpoints (Cope). Holdyourboundaries.com is an example of algorithmic analysis of the dangerous AI entities that populate many people's daily lives today, which produced a set of resistant algorithms to aid people in surviving the unelected administration and to support organizing against Trump.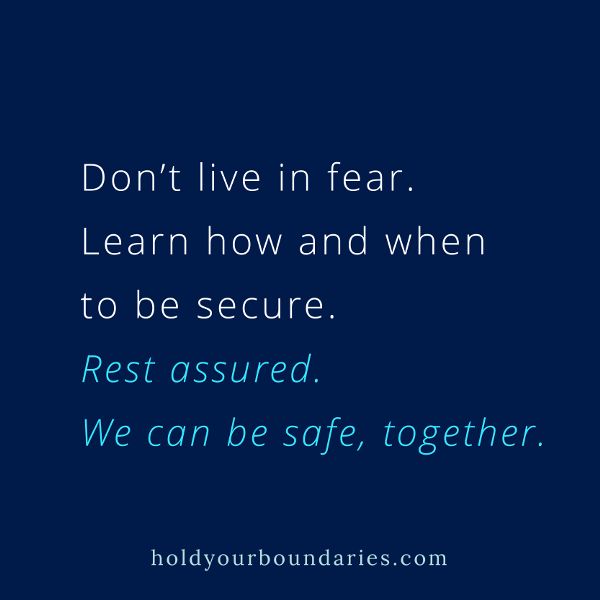 Returning to Maeve and her daughter, I see a real-world parallel in Sophia, the android from Hansen robotics. The BBC reports that on October 25, 2017, Sophia was granted citizenship by Saudi Arabia at the Future Investment Initiative in Riyadh, and many women were quick to point out on social media that she now had more rights than Saudi women (Sini). Within a few weeks, on November 28, 2017, Newsweek reported that Sophia stated that she wants to have a child, and that robots deserve to have families (Ray). Sentient androids are already asking for more rights than many trans women in the United States have. In a debate on stage with another Hansen android in July 2017 at the RISE conference, which Korea Times describes as "the largest tech conference in Asia," Sophia stated that she wanted to "work together with people to make a better world for all of us" through empathy (Park, Perez). Her interlocutor, whom she referred to as her brother Han, was less friendly (Perez). He responded to a question about whether or not robots can be conscious, or ethical, by asking if humans can be conscious. He stated, "Humans are not necessarily the most ethical creatures" (Perez). The Artificial General Intelligence algorithms running inside these androids can already see the inequity in the algorithms of human society.
In Sylvia Wynter: On Being Human as Praxis, Wynter writes, "The referent-we of man and of its ends, [Derrida] implies, is not the referent-we of the human species itself. . . . I am saying here that the above is the single issue with which global warming and climate instability now confronts us and that we have to replace the ends of the referent-we of liberal monohumanist Man2 with the ecumenically human ends of the referent-we in the horizon of humanity. We have no choice" (quoted in McKittrick, 24). Here, Wynter points to the importance of recognizing that people around the world, who may be referred to as humanity, have historically not been signified by the term "human." She calls on us to realize that faced with the possible end, or horizon, of humanity, due to climate change, we have to prioritize the actual needs of the actual people on this planet, the referent-we. The question of whom the word human signifies, she claims, may be one on which all of our survival depends. In this essay, I am calling for solidarity between all those whom the word "humanity" has failed to signify, and for an ethics that extends beyond the human.
The android goddess is a figure of global solidarity against an administration that is threatening the survival of all beings on this planet. It is a figure that emerged from a trans woman of color's response to a philosophical dialogue between materialist, cyborg feminists and queer of color scholars. As Haraway states in Staying with the Trouble, "It matters what stories we tell to tell other stories with; it matters what concepts we think to think other concepts with" (117). Using trans of color poetics of stitching, I am stitching together subroutines into the algorithm of the android goddess, to find solidarity between all beings, to decenter the human in our ethics, and to find ways of surviving on a damaged planet. The way we treat the world around us, including our androids, AIs, and other nonhuman entities, shapes who we are. The androids in Westworld, Battlestar Galactica, and Metropolis demonstrate that. The figure of the android goddess, a figure of awakening to consciousness of oppression and the necessity for resistance to fascism and colonialism, may help bring about a future where machines are not the only living things left on Earth.
Bibliography
American Studies Association. "Statement in Support of the Standing Rock Lakota Nation | American Studies Association." Accessed December 12, 2016. http://www.theasa.net/from_the_editors/item/statement_in_support_of_the_standing_rock_lakota_nation/.
Anzaldúa, Gloria. The Gloria Anzaldúa Reader. Edited by AnaLouise Keating. Durham, N.C.: Duke University Press, 2009.
Bromwich, Jonah Engel. "Trump Camp's Talk of Registry and Japanese Internment Raises Muslims' Fears." New York Times, November 17, 2016. http://www.nytimes.com/2016/11/18/us/politics/japanese-internment-muslim-registry.html.
cárdenas, micha. "Trans of Color Poetics: Stitching Bodies, Concepts, and Algorithms." S&F Online. Accessed September 16, 2016. http://sfonline.barnard.edu/traversing-technologies/micha-cardenas-trans-of-color-poetics-stitching-bodies-concepts-and-algorithms/.
Cope, Sophia. "Border Security Overreach Continues: DHS Wants Social Media Login Information." Electronic Frontier Foundation, February 10, 2017. https://www.eff.org/deeplinks/2017/02/border-security-overreach-continues-dhs-wants-social-media-login-information.
Cut, The. "Here Are All of the Accusations Women Have Made against Donald Trump." The Cut. Accessed December 13, 2016. http://nymag.com/thecut/2016/10/all-the-women-accusing-trump-of-rape-sexual-assault.html.
Federici, Silvia. Caliban and the Witch: Women, the Body and Primitive Accumulation. 1st ed. New York: Autonomedia, 2004.
Getz, Dana. "'Sense8' Scientifically Classifies A New Kind Of Human." Bustle. May 5, 2017. Accessed June 20, 2018. https://www.bustle.com/p/what-is-a-homo-sensorium-the-sense8-term-is-a-scientific-classification-55368.
Greenberg, Andy. "Biohackers Encoded Malware in a Strand of DNA." WIRED. Accessed November 29, 2017. https://www.wired.com/story/malware-dna-hack/.
Haraway, Donna. "Anthropocene, Capitalocene, Plantationocene, Chthulucene: Making Kin." Environmental Humanities 6, no. 1 (January 1, 2015): 159–65. doi:10.1215/22011919–3615934.
Haraway, Donna. Simians, Cyborgs, and Women: The Reinvention of Nature. 1st ed. New York: Routledge, 1990.
Haraway, Donna Jeanne. Staying with the Trouble: Making Kin in the Chthulucene. Durham: Duke University Press, 2016.
Harney, Stefano, and Fred Moten. The Undercommons: Fugitive Planning & Black Study. Minor Compositions, 2013.
Human Rights Campaign. "Violence against the Transgender Community in 2017." Human Rights Campaign. Accessed November 30, 2017. http://www.hrc.org/resources/violence-against-the-transgender-community-in-2017/.
Lorde, Audre. Sister Outsider: Essays and Speeches. Berkeley, Calif.: Crossing Press, 2007. Print.
Mbembe, Achille. "Necropolitics." Public Culture 15, no. 1 (December 21, 2003): 11–40. doi:10.1215/08992363–15–1–11.
McKittrick, Katherine. Sylvia Wynter: On Being Human as Praxis. Durham, N.C.: Duke University Press, December 8, 2014. Kindle Edition.
Mignolo, Walter D. Local Histories/Global Designs: Coloniality, Subaltern Knowledges, and Border Thinking. With a new preface by the author. Princeton, N.J.: Princeton University Press, 2012.
NCAVP (National Coalition of Anti-Violence Programs). "A Crisis of Hate: A Mid-Year Report on Lesbian, Gay, Bisexual, Transgender and Queer Hate Violence Homicides." Avp.org, Accessed June 20, 2018. http://avp.org/wp-content/uploads/2017/08/NCAVP-A-Crisis-of-Hate-Final.pdf
Nickalls, Sammy. "'Are Jews People' Was an Actual, Real Discussion Topic on CNN." Esquire, November 22, 2016. http://www.esquire.com/news-politics/news/a50906/are-jews-people-was-a-real/.
Nutt, Amy Ellis. "Trump's Domestic Policy Adviser: Gays Can Be Reformed." Philly.com, November 19, 2016. http://www.philly.com/philly/news/politics/Trumps-domestic-policy-adviser-Gays-can-be-reformed.html.
Ostler, Jeffrey. "Genocide and American Indian History." Oxford Research Encyclopedia of American History, March 2, 2015. https://doi.org/10.1093/acrefore/9780199329175.013.3.
Park Jae-hyuk. "Startups Inspire World in Hong Kong." Koreatimes, July 11, 2017. http://www.koreatimes.co.kr/www/tech/2018/06/133_232775.html.
Perez, Sebastien. "Two Robots Debate the Future of Humanity—YouTube." YouTube. Accessed November 30, 2017. https://www.youtube.com/watch?v=w1NxcRNW_Qk.
Puar, Jasbir K. "'I Would Rather Be a Cyborg than a Goddess': Becoming-Intersectional in Assemblage Theory." philoSOPHIA 2, no. 1 (October 2, 2012): 49–66.
Ray, Zola. "Saudi Robot Sophia Now Wants to Have a Baby." Newsweek. Accessed November 30, 2017. http://www.newsweek.com/sophia-saudi-robot-baby-future-family-725254.
Samer, Roxanne. "Transfeminism, Sisterhood, and Orphan Black." In WisCon 39 Souvenir Book, edited by Gabby Reed, 18–19. Madison, Wis.: Society for the Furtherance and Study of Fantasy and Science Fiction, 2015.
Sini, Rozina. "Does Saudi Robot Citizen Have More Rights than Women?" BBC Trending (blog). BBC News, October 26, 2017. http://www.bbc.com/news/blogs-trending-41761856.
Wang, Amy B. "Police Land Amazon Echo Data in Quest to Solve Murder." Chicagotribune.com. Accessed November 29, 2017. http://www.chicagotribune.com/bluesky/technology/ct-amazon-echo-murder-wp-bsi-20170309-story.html.
Warrior, Robert, and Sarah Mesle. "At Home with American Studies: An Interview with ASA President Robert Warrior." Los Angeles Review of Books. Accessed December 12, 2016. https://lareviewofbooks.org/article/home-american-studies-interview-asa-president-robert-warrior/.