Experience Design for the Humanities: Activating Multiple Interpretations
Stan Ruecker and Jennifer Roberts-Smith
This chapter deals with two central propositions. The first is that the humanities has an opportunity to create a new kind of experience design that is fundamentally different in its goals from experience design in industry. In order to reliably appeal to customers, commercial experience designers strive for consistency. Whether working with retail outlets or amusement parks, they attempt to produce a customer experience that is similar for everyone who enters. There is, for example, a well-defined "Disney experience" that strives to keep a trip to any Disney location within the discourse of the brand. Cinderella should not take a vaping break where anyone can see her, and Belle cannot decide to go blonde this month. Such occurrences would compromise the brand, and that is fair enough. But one side effect of consistency is that, aside from the inevitable hermeneutic of suspicion, visitors are rarely if ever encouraged to experience Disney from different perspectives. For the humanities, however, encouraging people to experience culture from different perspectives is a core value: we seek to enrich the object of study by layering multiple, simultaneous, valid interpretations onto it. Conceiving a form of experience design that expresses this value should therefore be possible.
Our second proposition is that there are forms of activation resulting from cultural experiences that range from the immediate physiological reaction to the long-term creative response. By using the word "activation," we refer to the various physical and psychological states of response to a stimulus. With these states of response in mind, humanities experience design should accommodate the fact that the time scale of responses to cultural experiences stretches conceivably from the instant to the lifetime. It should thus encourage immediate, medium, and long-term responses from, for instance, someone attending a cultural venue or event. Whether this proposal for a humanities experience design is widely accepted, our own goal for this practice is to explore new ways of designing experiences to engage audiences in complex acts of interpretation as they move into and out from cultural performances and venues.
In some respects, interpretation is a part of living; it cannot be escaped, because people make sense of their environments to greater or lesser degrees as they move through the day. However, we may speak of an "interpretive experience" within the particular context of a cultural event. It involves a reflexive cognitive response that differs from the unexamined response of simple, superficial, or straightforward reading. Interpretation in the humanities is typically described as the application of some theoretical lens; the lenses are not mutually exclusive, but instead increase our understanding of the object of study as each in turn is articulated and applied. For example, someone might experience a production of Macbeth, such as the Punchdrunk company's famous immersive, environmental adaptation, Sleep No More (2011), and interpret it through feminism, formalism, psychoanalysis, postmodernism, queer theory, and so on. Although Sleep No More varies somewhat in how each audience member experiences it, such variation does not necessarily imply an individual's use of multiple interpretive lenses.
Hypothesis 1. The goal is an enriched interpretive experience.
To enhance the experiences of their audiences, cultural and educational institutions have been leaders in adopting emerging technologies to provide context for the cultural content they offer. Museums, for example, have for decades used audio guides and video commentary to communicate interpretations of artifacts while audiences are viewing them. Recently, augmented reality apps such as the Museum of London's Streetmuseum — a recognized leader in the field of cultural heritage (Jeater; Zolfagharifard) — have extended delivery systems to include mobile and other emerging technologies. When the camera of a mobile phone is directed at a London monument, Streetmuseum overlays a curated historical image of the same site. The results are both beautiful and intellectually provocative (see Figure 31.1).
Like most systems that use emerging media to enhance audience experience,[1] Streetmuseum invites audiences to "customize" an augmented reality exhibition by enabling them to select the kinds of content they prefer (choosing nearby historical sites from a Google map), reorganize content in ways predefined by the app's designers (creating "trails" by routing favorite historical sites on a Google map), and endorse or "share" content (sending images the app creates to social media). This kind of engagement facilitates a predictable flow of artifacts and expert opinion from the museum to app users and then to social media, extending the reach of the museum's virtual exhibition space and the size and diversity of its audience.
Typically, then, technological enhancements to audience experience have numerous features. First, they overlay or operate in parallel to embodied, material experiences. The technological enhancements are not replacements, as they are in virtual reality, but augmentations. Second, they communicate expert interpretations of artifacts or events. In order to understand what they are seeing or experiencing, members of the audience can benefit from exposure to previous valid interpretations. Third, at least in some cases, technological enhancements allow audiences to customize and endorse exhibits through their own comments. Fourth, they ask audiences to facilitate the process of engaging a broader public, whether by spreading knowledge of the experience through their own social networks or contributing to the body of public commentary associated with the artifact or event.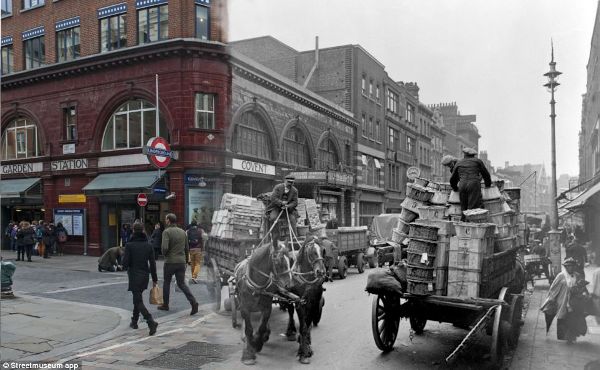 We see an opportunity for scholars in the humanities to extend this approach in the service of an important, long-standing goal of humanities research and education, namely to increase audiences' ability and interest in producing their own interpretations of cultural phenomena from a variety of theoretical or experiential perspectives. To that end, we propose the design of what we call "interpretive environments" rather than discrete technological tools or systems. Our interpretive environments integrate embodied, material, and virtual experiences (so that each affects the others). They activate differing — even conflicting — interpretations of artifacts or events, hopefully by the same audience members. They enable audiences to generate and communicate new cultural insights. Finally, they position audiences as agents rather than facilitators of interpretive acts. One strategy for moving forward involves integrating location-based, augmented reality, and motion-capture technologies into the design of material, embodied interpretive experiences for existing cultural events.
Hypothesis 2. Interpretive environments can activate interpretive experiences.
Since our goal is to make the habitual practice of interpretation compelling for more people, our approach involves three theoretical dimensions: experience design, performance studies, and hermeneutics. Experience design gives particular attention to the temporal movement of a participant through an event. One common framework taught to students of experience design is the 5Es. Originally developed through the study of rituals, the 5Es emphasize aspects of experience that surround the core experience. A person may begin by seeing or hearing various forms of enticement to come to the event; then enter, experience, and exit the event; and finally extend the experience through various reminders, such as souvenirs, recordings, and social media activities.[2] Further, experience designers ask what makes an experience compelling. Many experiences are mundane and should stay that way: for instance, very few people would want a consistently compelling trip to the post office or grocery store. However, for some kinds of events, including cultural events, the goal is to make the experience important and even memorable. The aspects of a compelling experience, as taught to experience designers, are that it should be some combination of fresh, immersive, accessible, significant, and transformative (Kumar).
The field of performance studies, on the other hand, privileges other aspects of experience. It acknowledges embodied cultural practice as a mode of knowledge production, preservation, and transmission.[3] It focuses on the repertoire of acts that instantiates the values and expertise of a community through repetition, witness, and instruction. People perform for and teach one another acts ranging from domestic tasks, such as cooking, to rituals that reconfigure social relationships, such as marriages, to codes of conduct, such as oral histories, to self-consciously structured reflections, such as sports, dances, songs, or plays. Such acts take a range of forms from the most quotidian to the most stylized (Taylor 20). As a community's understanding of itself shifts, its repertoire of cultural performances shifts in parallel. Diana Taylor (2003) and others have demonstrated the hermeneutic power of cultural practice by tracing its suppression during the Latin American conquest in particular, and the process of "transculturation" by which the practices of the Mexica and conquering Spaniards merged over time (Taylor 17, 79–109). In an interpretive environment, interpretation is expressed and adopted as a value, but also embodied, repeated, witnessed, and taught.
Finally, hermeneutics is the theorization and interpretative practice of symbolic human communication and non-symbolic human experiences (Ramberg and Gjesdal; Ramsay). The practice, if not always the theory, of hermeneutics tends to suggest that multiple valid interpretations can coexist, and that seeing an object of study through various lenses is beneficial. As Paul Ricoeur (1988) and others have noted, hermeneutics emphasizes the problematics of the text, or the points where further explanation is necessary. Also, every text carries with it its own hermeneutic of suspicion, and ambiguity is the nature of language, so that even the most straightforward communication opens itself to alternative readings. An interpretive environment, then, activates problematics.
In combination, experience design, performance studies, and hermeneutics suggest that an interpretative environment can encourage compelling interpretations by:
• ushering participants along a temporal route into and out from the core cultural experience that is their focus;

• providing a fresh, immersive, accessible, significant, and/or transformative experience along the way;

• modeling acts of interpretation (so that interpretation can be taught and learned);

• presenting participants with explicit interpretive problems, or gaps in meaning, that can be explored physically; and

• providing opportunities for participants to repeat (new) acts of interpretation, modeling them in turn for others.
Hypothesis 3. The conceptual ontology of cultural experiences is greater than their instantiation.
When we attend a symphony, we know that the music we hear exists beyond the context of this particular performance. The composer and process of composition are historically situated. Perhaps previous performances existed, and they varied in their particulars from the current performance. The performers may be different; the conductor, even if the same, may have new ideas about the music; the audience will likely differ from previous audiences; and so on. These levels of conceptual ontology may be modeled and layered onto one another. For example, people familiar with library and information studies will likely know of the Functional Requirements for Bibliographic Records (FRBR), a conceptual ontology for library catalogs (1998). As Barbara Tillet suggests, this ontology recognizes the significant differences between four aspects (item, manifestation, expression, and work) of a cultural object:
Even in everyday language, we tend to say a "book" when we may actually mean several things.

For example, when we say "book" to describe a physical object that has paper pages and a binding and can sometimes be used to prop open a door or hold up a table leg, FRBR calls this an "item."

When we say "book" we also may mean a "publication" as when we go to a bookstore to purchase a book. We may know its ISBN but the particular copy does not matter as long as it's in good condition and not missing pages. FRBR calls this a "manifestation."

When we say "book" as in 'who translated that book,' we may have a particular text in mind and a specific language. FRBR calls this an "expression."

When we say "book" as in 'who wrote that book,' we could mean a higher level of abstraction, the conceptual content that underlies all of the linguistic versions, the story being told in the book, the ideas in a person's head for the book. FRBR calls this a "work." (Tillet 2–3)
FRBR has not been universally accepted or applied, even in library and information studies, and it is not the only possible layering of ontologies. However, it is a good example of the kind of thinking we have in mind. Returning for a moment to the symphony, we can say that it emerges from the composer's ideas (the work) that are realized through the score (an expression), which is embodied in the edition of the score used for this concert (a manifestation) and exemplified by the particular copy of the score printed on a certain paper stock that perhaps contains some notes, dog-ears, or other signs of use (an item). Similarly, the symphony performance itself is a designed event. The orchestra has an idea (the work) of how to interpret the score, and they reach an understanding of what this interpretation implies for the conductor and musicians (an expression). This understanding is embodied in a performance (a manifestation), which is exemplified by a performance on a given night (an item). These distinctions are important because they play a role in the act of interpretation.
Using this FRBR-based analysis, we now have four ontological categories associated with the music before it is performed, and four more associated with the performance. Any of these eight ontological levels can be subject to evaluation, discussion, and critique. Acknowledging this fact, audience members will often refer to a specific performance (an item) as an important — perhaps the most important — aspect of the experience overall. This specificity does not, however, remove from consideration the other seven levels of conceptual ontology. Shifting awareness across all eight levels encourages audience members to make multiple, valid interpretations.
Hypothesis 4. Experience design may produce a range of impacts, including long-term ones.
User experience studies in the humanities have engaged mixed-mode qualitative and quantitative methods (including surveys, semi-structured interviews, screen capture, and sideshadowing) drawn principally from the social sciences and design (Dobson et al.; Ruecker et al.; Roberts-Smith et al.). These methods have been effective in evaluating experimental prototypes, especially when assessment protocols are designed to encourage what Teresa Dobson et al. call "generative feedback," or responses "that invite one to step away from the ideas instantiated in the prototype and consider the broader context, such as the values inherent in, say, a disciplinary approach to knowledge and knowledge mobilization as evidenced by the responses of readers" (6). Dobson et al.'s approach, particularly its treatment of study participants as co-creators of critical insight and knowledge through both participatory (Schuler and Namoika) and cooperative design (Greenbaum and Kyng), aligns well with the goals of interpretive environments. It also takes seriously Louise Phillips and Agli Zavros's (2013) suggestion that "participants themselves should be counted as members of the research team" (Dobson et al. 12).
However, applying some of the controls expected in the social sciences and design is difficult when we design interpretive environments intended for public audiences in non-academic cultural organizations. In the lobby of the Stratford Festival, for example, where audiences move freely among numerous experiences, including a bar, shop, and mobile trumpet fanfare, some interpretive experiences may not be easily isolated from others. We also need to measure forms of impact that we do not normally consider but may be meaningful to those responsible for the event. These forms might include ticket sales, return visits of identifiable audience members, the emotional responses of audience members, and endorsements in social media.
Since interpretive environments aim to increase audience interest and ability to engage in complex acts of interpretation, those interpretations must be assessed in terms of their aesthetic value, idiosyncrasies, and demonstrated knowledge of cultural events. We therefore propose a new protocol for impact assessment that accommodates the following range of responses, from the immediate to the long-term:
• involuntary physiological (such as fight/flight responses, laughter, tears, and anxiety), 

• voluntary embodied (such as dancing, singing, and applause),

• descriptive perception (noticing new things without necessarily explaining them),

• directed perception (discerning which new things are most important),

• comparative perception (noticing differences and similarities with cognate experiences),

• speculative perception (wondering what would happen if the experience were designed differently),

• passive imagination (accepting immersion in a fiction offered by the experience),

• active imagination (co-creation of a fiction supported by the experience),

• generative interpretation (producing a new idea for the interpreter about what an experience means and why it matters), and

• creation (writing, directing, performing, or otherwise making a new, original experience).

[4]
Some of these responses (e.g., voluntary embodied) can be directly observed, while others (e.g., speculative perception) rely on reporting of some kind. The responses are all important with respect to enjoying a cultural experience, but the last three require a cognitive action that is less reactive or more generative than the rest. Similarly, any of these responses may be immediate, medium-term, or long-term since, for example, involuntary physiological responses may be experienced while remembering a cultural event as well as during it, and creative cognitive effort might be made simultaneously (consciously or unconsciously) with the original experience of an event as well as afterwards. Consequently, our new assessment protocol will necessarily emphasize qualitative self-reporting, including the kinds of "critical," "evocative," and even performed personal narratives that have been employed in the field of autoethnography (Burdell and Swadener; Ellis; Spry).
Hypothesis 5. New interpretive environments should not compete with the environment to be interpreted.
We assume that experience design for the humanities will not occupy center stage, but should instead encourage an interpretive stance toward other, central cultural experiences. However, in strengthening this perspective, we might argue that all interpretive environments occur physically and/or mentally around the edges of a primary cultural experience.
The physical side is a practical necessity for many cultural experiences, since any discussion of interpretation can interfere with other audience members' experiences. Such discussions therefore tend to take place outside the performance venue, perhaps in the lobby or in a restaurant, bar, or coffee shop, where people gather after the show to discuss what they just experienced. Many such places near cultural venues will display historical playbills, posters, or photos of performers, each of which associates the restaurant with the area and culture. These venues also remind their clientele that the performance they just experienced is not an isolated event. In this respect, they help to activate interpretive discussion, if only through comparative perception.
The mental side involves the necessary step away from total immersion and toward a more critical understanding of the event. This form of reflection can occur during or after the performance and does not require discussion with other people. It does, however, occupy a mental track or conceptual channel where primary perception and naive understanding of what is happening are supplemented with a secondary awareness and more nuanced understanding of what is implied. People with specialized training in the humanities will often conduct complex acts of interpretation while immersed in an experience, but for some the immersion is enough to process at the time.
Hypothesis 6. An interpretive environment is a space between the dominant cultural discourse of the moment and a cultural phenomenon that is the focus of the experience.
Interpretive environments are interfaces between discourse and experience. In some cases, such as an art exhibit dedicated to canonical works, the cultural experience may reinforce the dominant worldview. In other instances, it may directly oppose the dominant worldview, which is then supported by its defining other. A third possibility is that the cultural experience offers alternatives to the dominant cultural discourse. In all cases, the interpretive space can be opened in a generative manner, and the interpretive environment plays a role by sitting between the audience's everyday experience of the world and the experience of the world offered by the cultural event. Deliberately designing these transitional spaces to increase their generative hermeneutic potential is the challenge for experience design in the humanities. As Johanna Drucker (2014) points out, such design is a central concern for speculative computing. Perhaps we can take the lead of critics such as Jerome McGann (2001) and Stephen Ramsay (2011), who suggest the benefits of various forms of defamiliarization, whether through deformation (McGann) or algorithmic criticism (Ramsay).
Hypothesis 7. Any interpretive discipline may contribute to the design of interpretive environments.
The humanities may be best positioned to design interpretative environments, and — as a branch of the humanities that concerns itself with making — digital humanities could have an important role to play. The grounding humanities discipline (e.g., English, history, or cultural studies) will influence the kind of making that is done, and collaboration with adjacent disciplines, such as psychology, sociology, design, and education, is possible. Many of these disciplines are already active in public humanities, where, to quote Miriam Bartha, the concept of serious work is twofold:
"Serious work" in the humanities thus invokes two discourses simultaneously. It refers to critical and creative intellectual, political, and cultural work that makes a social difference and it refers to what counts and can be made to count, academically, as "serious work" — i.e., rigorous scholarship. (86)
Experience designers in the humanities should aim for both forms of production but not concern themselves with creating new Disneylands; other core cultural experiences, such as symphonies, plays, films, and operas; or venues, including museums or art galleries. We would like to see attempts to make new experiences that activate interpretation from multiple perspectives. As "serious work" that is supplementary, secondary, or liminal, interpretive experience design could emerge as a discipline in its own right, with appropriate assessment measures and best practices. Or it could enrich and extend the outcomes of any scholarly or cultural endeavor, since it creates the conditions for both specialist and non-specialist participants to engage reflexively and critically in what might otherwise be habitual or unexamined activities.
As an example of the experience design we have in mind, consider the "hermeneutobooth," a pilot project we are developing. It will consist of a physical structure that sits in the lobby of a theater and provides a partially sequestered space for reflection integrated into the lobby's overall design. People who are about to attend a play will be invited into the booth, where they will be asked to make a video recording of their answers to questions related to the play's themes. Each question will be unique, and all questions will demand multiple answers. Sometime after the performance, participants will be sent copies of the video recordings they have made and invited to update their answers, either by email or with a new video recording, in response to their experience of the play. This fairly simple activity aims to fulfill the goals and parameters we outline for interpretive experience design, while directing interpretive energies toward the play instead of the hermeneutobooth.
Conclusions and Future Directions
One of our unaddressed questions is where interpretive environments overlap with critical or speculative designs (e.g., by Dunne and Raby) that provoke people to engage their critical faculties. If critical or speculative design proves to be useful, then we will need to consider how it not only provokes but also activates multiple, simultaneous, valid interpretations. Another question concerns the role of propinquity: For interpretive environments to be effective, must they occupy a spot in space and time that is close to the central event, or can they be designed for remote application? We might, for instance, envision an experience intended for the lobby before an opera. On the other hand, we might consider a virtual or augmented reality experience that could take place anywhere. Most important, can experience design that activates interpretation fulfill the role we propose for it in this chapter, or will it best be deployed in combination with other strategies, such as public information campaigns, new kinds of games or toys, or more widespread education related to the core values of the humanities? Each of these combinations leads us into new possibilities for inquiry as we work toward developing a more robust model.
Notes
Bibliography
Bartha, Miriam. "Serious Work: Public Engagement and the Humanities." Western Humanities Review 64, no. 3 (2010): 85–104.
Burdell, Patricia, and Beth Swadener. "Critical Personal Narrative and Autoethnography in Education: Reflections on a Genre." Educational Researcher 28, no. 6 (1999): 21–26.
Byrne, Elaine, and P. M. Alexander. "Questions of Ethics: Participatory Information Systems Research in Community Settings." In Proceedings of the 2006 Annual Research Conference of the South African Institute of Computer Scientists and Information Technologists on IT Research in Developing Countries (SAICSIT '06), ed. Judith Bishop and Derrick Kourie, 117–26. South African Institute for Computer Scientists and Information Technologists, Republic of South Africa (2006).
Dobson, Teresa M., Monica Brown, Dustin Grue, Ernesto Peña, Geoff Roeder, and the INKE Research Team. "The Interface Implications of Understanding Readers." In "The Future of Reading," ed. Stan Ruecker, special issue, Interdisciplinary Science Reviews 40, no. 1 (2015): 3–16.
Drucker, Johanna. Graphesis: Visual Forms of Knowledge Production. Cambridge, Mass.: Harvard University Press, 2014.
Dunne, Anthony, and Fiona Raby. Speculative Everything: Design, Fiction, and Social Dreaming. Cambridge, Mass.: MIT Press, 2013.
Ellis, Carolyn. "Evocative Autoethnography: Writing Emotionally about Our Lives." In Representation and the Text: Re-Framing the Narrative Voice, ed. W. Tierney and Y. Lincoln, 115–39. Albany, N.Y.: State University of New York Press (1997).
Greenbaum, Joan M., and Morten Kyng. Design at Work: Cooperative Design of Computer Systems. Mahwah, N.J.: Erlbaum, 1991.
The International Federation of Library Associations and Institutions. Functional Requirements for Bibliographic Records. Munich: K.G. Saur Verlag, 1998.
Jeater, Meriel. "Smartphones and Site interpretation: The Museum of London's Streetmuseum Applications." In Archaeologists and the Digital: Towards Strategies of Engagement, ed. Chiara Bonacchi, 66–82. London: Archetype Publications, 2012.
Kee, Kevin, and vxFusion Ltd. Niagara 1812: An iHistoryTour. 2010. www.ihistorytours.com.
Kumar, Vijay. 101 Design Methods: A Structured Approach for Driving Innovation in Your Organization. Hoboken, N.J.: Wiley, 2012.
McGann, Jerome. Radiant Textuality: Literature after the World Wide Web. London: Palgrave, 2001.
Phillips, Louise, and Agli Zavros. "Researchers as Participants, Participants as Researchers." In The Role of Participants in Education Research: Ethics, Epistemologies, and Methods, ed. Warren Midgley, Patrick Alan Danaher, and Margaret Baguley, 52–63. New York: Routledge, 2013.
Piccini, Angela. "An Historiographic Perspective on Practice as Research." Studies in Theatre and Performance 23, no. 3 (2003): 191–207.
Punchdrunk, Emursive, and Rebecca Gold Productions. Sleep No More. Dirs. Felix Barrett and Maxine Doyle. McKittrick Hotel: New York, 2011.
Ramberg, Bjørn, and Kristin Gjesdal. "Hermeneutics." The Stanford Encyclopedia of Philosophy: Winter 2014 Edition, ed. Edward N. Zalta. http://plato.stanford.edu/archives/win2014/entries/hermeneutics.
Ramsay, Stephen. Reading Machines: Toward an Algorithmic Criticism. Champaign, Ill.: University of Illinois Press, 2011.
Ricoeur, Paul. "Philosophical Hermeneutics and Theology." Theology Digest 24, no. 2 (1988): 155.
Roach, Joseph. Cities of the Dead: Circum-Atlantic Performance. New York: Columbia University Press, 1996.
Roberts-Smith, Jennifer, Teresa Dobson, Sandra Gabriele, Stan Ruecker, and Stéfan Sinclair, with Annemarie Akong, Matt Bouchard, Shawn DeSouza-Coelho, David Lam, Omar Rodriguez, and Karen Taylor. "Literary Theory and Theatre Practice: Watching the Script and the Simulated Environment for Theatre." Poster presented at Digital Humanities 2010, King's College, London, July 7–11, 2010.
Ruecker, Stan, Ali Grotkowski, Sandra Gabriele, Jennifer Roberts-Smith, Stéfan Sinclair, Teresa Dobson, Annemarie Akong, Sally Fung, and Omar Rodriguez. "Abstraction and Realism in the Design of Avatars for the Simulated Environment for Theatre." Visual Communication Journal 12, no. 4 (2013): 459–72.
Schuler, Douglas, and Aki Namioka. Participatory Design: Principles and Practices. Mahwah, N.J.: Erlbaum, 1993.
Spry, Tami. "Performing Autoethnography: An Embodied Methodological Praxis." Qualitative Inquiry 7, no. 6 (2001): 706–32.
Streetmuseum. Museum of London. www.museumoflondon.org.uk/Resources/app/you-are-here-app/home.html.
Taylor, Diana. The Archive and the Repertoire: Performing Cultural Memory in the Americas. Durham, N.C.: Duke University Press, 2003.
Tillet, Barbara. "What Is FRBR? A Conceptual Model for the Bibliographic Universe." Washington, D.C.: Library of Congress Cataloging Distribution Service, 2004. www.loc.gov/cds/downloads/FRBR.PDF.
Zolfagharifard, Ellie. "Streets of London Now . . . and Then: Stand Still and Picture Yourself in History with App that Creates Hybrid Images of Present and Past." Mail Online. February 27, 2014. www.dailymail.co.uk/sciencetech/article-2567739/Streetmuseum-app-creates-hybrid-images-London.html.